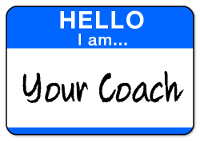 Faryal is an experienced and established professional life coach (PCC), a certified graduate of the prestigious CoActive Training Institute (CPCC) and credentialed by the International Coach Federation ICF to practice globally.
 Faryal is also a Certified Relationship and Couples coach, Certified Emotional Intelligence practitioner, Cognitive Behavior Therapy CBT practitioner, trained in mindfulness and meditation practices and a registered Certified Mentor Coach, trained in all assessment markers. She has a background in Computer science, cognitive science and marketing.
Faryal's coaching methodology integrates:
-CoActive tools and techniques
-Relationship Systems approach
-Cognitive behavior models
-Meditation and mindfulness practices 
-Wholistic and strength based strategies
-Emotional Intelligence applications
Faryal focuses on relationships and personal wellbeing, both in personal lives and in a professional space. In addition to individual coaching, Faryal is the founder of a global program for coach development spanning 26 countries (The Circle of Coaches) She leads monthly personal development workshops, offers corporate wellness programs, and is a mentor coach to coaches in training. She is a frequent in demand speaker at events, motivating groups on how to live a life of passion and purpose.
Faryal has lived and worked in six countries, including the United States, Netherlands and Egypt. She is based out of the US and is presently living in Dubai, UAE. Faryal has embraced the challenges and rich rewards of the expat/nomad lifestyle and she thrives on diversity, learning and connection.
Her life journey has given her a broad perspective… a knowledge and awareness of cultural sensitivities, social structures and professional environments across continents. She has a deepening sense of how we are all more alike than different and considers herself a global citizen, a blend of the many cultures and people that have touched her life.
The best gift she has received is an ever widening and diverse community of loving connections.
Faryal is passionate about the power of intentional choice and facilitating conscious action for change. She uses her expertise  to help her clients access and apply their strengths more effectively, and develop leadership qualities in all areas of their lives, irrespective of their outer roles. 
Faryal knows that each one of us is here because we have something to give, a gift to share. And someone, somewhere, needs and wants what you have to offer. 
Faryal is committed to helping you share your gift.
Some words that clients have used to describe Faryal
"earnest" " engaged" "caring" " committed" "professional" "intuitive" "straightforward" "trusted" "authentic" "sincere" "insightful"