Share Your Gift
Coaching is being increasingly recognized as a valuable tool for personal and professional enhancement. Most successful people in the world today work with personal coaches who help them align with their vision and keep them on track. This does not mean coaching is only for those with the grandest objectives. Coaching is for you if you want to better yourself or your situation in an effective and lasting way and show up in your life with commitment and passion. 
In a corporate environment, coaching leads to increased productivity and creativity. An organizational culture where each employee feels valued and contributes from a place of inner leadership.
Coaching Methodology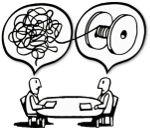 I practice the Co-Active model of coaching. Using a wholistic approach that focuses on the whole-person, rather than problem solving, I have enabled my clients to reach greater depths of insight and self awareness in all aspects of their lives.  I bring clarity to You as a whole person, mind and body: your values, goals, work, balance, fulfillment and life purpose. The impact is a lasting transformation that is client driven and authentic, creating the momentum for success.
I integrate techniques from Mindfulness and Emotional Intelligence, which help you understand and manage your responses consciously to make sure you are serving your purpose in the truest most authentic sense, in the present moment.
I work through any limiting beliefs, fears and assumptions that are getting in the way, using cognitive behavior models and the co-active techniques and tools to open up new perspectives for my clients and build on their own natural strengths.
I have had proven success working with clients globally, teaching the skill of making conscious choices that align with values. Making actions meaningful and resulting in fulfilled and happy lives.
I bring my training and expertise and my passion and commitment to consistently deliver impactful coaching.
How it works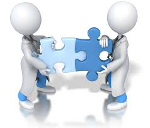 Coaching is a collaborative relationship between you and your coach. You are held as the resourceful expert on your own life, and I work with you to bring in those resources and play your best game.
 Through the coaching relationship I work with you to clarify your values, motivations and priorities and identify what outcomes you want. As we move forward:
We identify and deal with challenges, beliefs and emotions that may stand in the way.
We build behaviors and strategies that bring you closer to the outcomes you want.
We continue to uncover and build on your skills and strengths and discard unhelpful habits.
Next Steps
  To experience what coaching is and whether it's right for you...
 Contact me to set up your FREE, no obligation, consultation session 
 Choose what suits you best and just show up. Coaching is offered in person, via phone and via video conferencing (skype, zoom etc)
Design a plan customized to your requirements moving forward. 
I am a member of the ICF and bound by the ICF code of ethics, which guarantees complete confidentiality.